San Diego's recent university angel investment conference has awarded funding to an early-stage startup that is developing 3D printed prosthetics.
LIMBER Prosthetics and Orthopedics, is a personalized prosthetics company founded by two UC San Diego School of Engineering graduates, won the top prize of $200,000 in cash and the People's Choice Award.
The money came from a common fund raised among participating angel investors. Over 100 startups had applied to the conference, and several previous program participants have achieved significant results.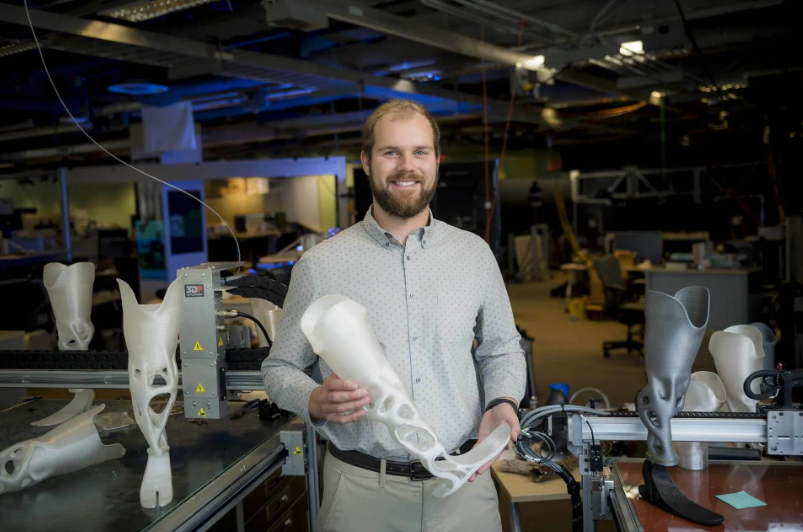 The LIMBER company has deep roots at UC San Diego and is currently part of the Medical Technology Accelerator at the Global Entrepreneur Institute at UC San Diego's Jacobs School of Engineering. LIMBER uses 3D scanning to measure the residual limb before supplementing the scan with manual dimensions. Scanning ensures a comfortable fit, and when combined with additive manufacturing reduces build time, as prosthetic making is traditionally a fairly labor intensive process.
Conference founder, Misty Rusk, stated that a smart solution to a real problem and an entrepreneur with tenacity and a tolerance for risk are required to secure angel investment, rather than affluence, education or wealth.
Come and let us know your thoughts on our Facebook, Twitter, and LinkedIn pages, and don't forget to sign up for our weekly additive manufacturing newsletter to get all the latest stories delivered right to your inbox.