Adam Cutshall, a 47-year-old Nebraska man, had part of his pinky finger amputated after a power tool accident in his mid-20s. After years of insurance denials and prohibitive out-of-pocket costs, Cutshall sought help on Reddit last year.
Reddit delivered thanks to Paul Hodara, a 69-year-old 3D-printing enthusiast from New York City, who responded to Cutshall's plea and offered to create a 3D-printed prosthetic finger for him, free of charge.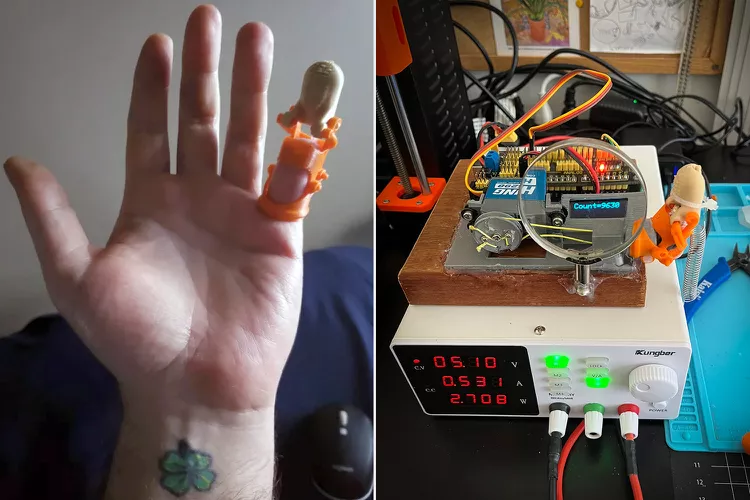 Hodara, who started 3D printing in 2020, had no background in prosthetics or medicine but spent months customizing a durable prosthetic, creating about 20 prototypes before agreeing on a final version that fit perfectly. Cutshall was overjoyed, saying that the prosthetic made him feel whole again and enabled him to type and perform other tasks he'd taken for granted.
Accessible Prosthetics
Hodara was moved by Cutshall's gratitude and has continued his work by partnering with companies to create inexpensive assistive devices for people with disabilities. Believing 3D printing could revolutionize the accessibility and affordability of such devices, Hodara remains committed to helping those who lack insurance or the funds to afford necessary medical supplies.
"This is all nonprofit for me,but I feel that it's an injustice for people that don't have medical insurance and that don't have deep pocketbooks, that they can't afford medical supplies that they need to make their life better," said Hodara.
"I don't find anything wrong with the medical industry but I think there are alternatives now and 3D printing is going to open up whole new channels for getting affordable devices to the marketplace."
What a wholesome chap! We wish him continued success in his mission!
Come and let us know your thoughts on our Facebook, Twitter, and LinkedIn pages, and don't forget to sign up for our weekly additive manufacturing newsletter to get all the latest stories delivered right to your inbox.