A team of researchers from the University of Florida has developed a new 3D printing technique using silicone that can produce accurate models of the blood vessels in the brain. The research could enable neurosurgeons to train with more realistic simulations before operating and reduce the risk of error in real surgical procedures.
The current models that neurosurgeons use for training lack structural accuracy and tactile feedback. The new technique, called AMULIT (additive manufacturing at ultra-low interfacial tension), allows for the creation of complex shapes out of liquids by holding them trapped in three-dimensional space until the time comes to solidify the printed structure.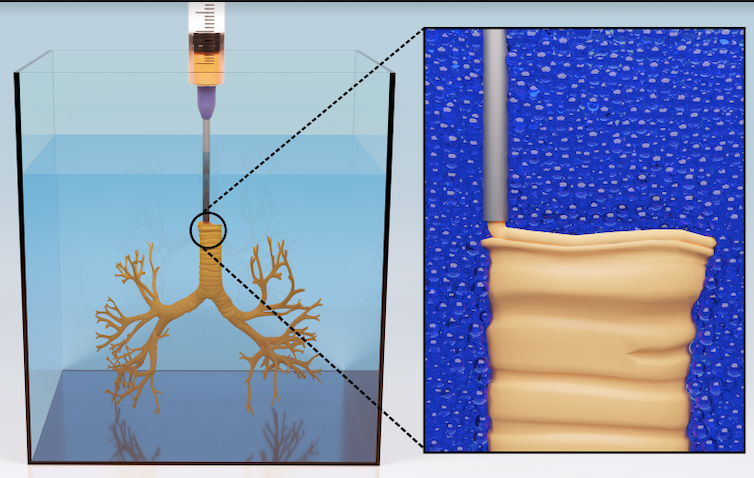 The team developed a support material made from silicone oil to reduce interfacial tension, allowing for high-resolution printing of off-the-shelf silicone. The resulting printed structures are as stretchy and durable as traditionally molded counterparts.
The possibilities of 3D silicone printing in the healthcare industry are vast, with potential applications including personalized implants and patient-specific mimics of physiological structures. Traditional silicone manufacturing involves pouring or injecting liquid silicone into molds, limiting the range of sizes, shapes, and designs due to high-precision mold production costs and difficulty in removing intricate structures without damage.
The use of 3D printing in healthcare is not new, but the ability to produce accurate models of patient's brain blood vessels using silicone could revolutionize neurosurgery and improve patient outcomes.
Come and let us know your thoughts on our Facebook, Twitter, and LinkedIn pages, and don't forget to sign up for our weekly additive manufacturing newsletter to get all the latest stories delivered right to your inbox.