3D Systems has announced the launch of VSP Connect, a cloud-based surgical planning portal designed to streamline preoperative planning and facilitate better patient outcomes.
The platform integrates automated workflows and artificial intelligence to empower device manufacturers and surgeons with real-time patient case visualization and improved collaboration capabilities.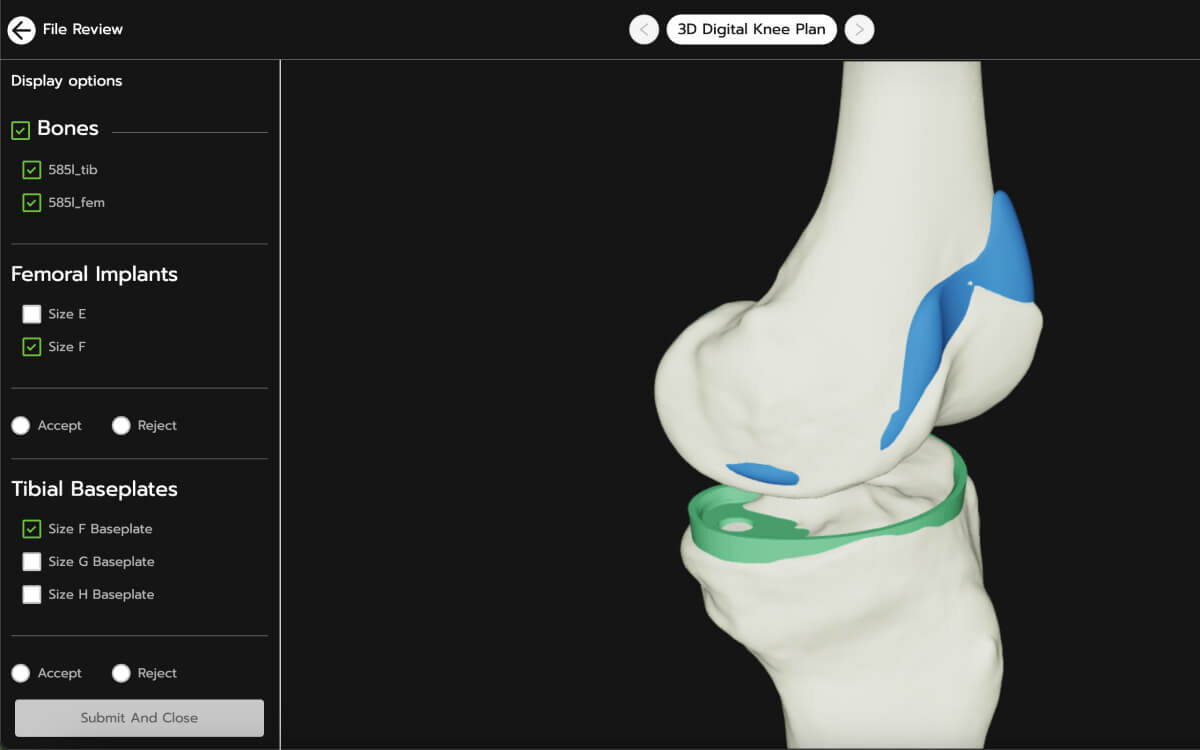 Powered by Enhatch (an open ecosystem of surgical technologies), VSP Connect combines AI and automation technologies with 3D Systems' FDA-cleared workflows for patient-specific solutions, including personalized implant and instrument design, advanced software, expert planning services, and industry-leading 3D printers and manufacturing processes.
The solution offers pre-populated designs tailored to individual surgeon preferences, standard types of products, and compliance with industry regulations and internal accuracy protocols. With the help of AI, VSP Connect streamlines the preoperative planning process, from surgical planning to the production and delivery of patient-specific implants and instruments, resulting in reduced procedure times and improved patient outcomes.
The cloud-based portal facilitates communication between stakeholders, including device representatives, case managers, patient-specific device designers, and surgeons, while providing 24/7 access to case status and the ability to send notes or alerts.
3D Systems' VSP surgical planning solutions combine best-in-class digital workflows with the industry's broadest additive manufacturing portfolio of printers and materials to deliver comprehensive patient-matched solutions.
Come and let us know your thoughts on our Facebook, Twitter, and LinkedIn pages, and don't forget to sign up for our weekly additive manufacturing newsletter to get all the latest stories delivered right to your inbox.