Kienböck disease is a condition that causes chronic wrist pain, leading to weakness in grasping and loss of hand function. The disease is characterized by aseptic necrosis of the wrist and lunate bone, which endangers the stability of the wrist joint.
A team of researchers from the Department of Orthopedics at Shanghai Sixth People's Hospital has developed a new clinical treatment for advanced Kienböck disease using 3D printing-assisted autologous costochondral transplantation.
The treatment involves individualized and precise reconstruction of bones with advanced osteonecrosis using 3D printing combined with hand-carving.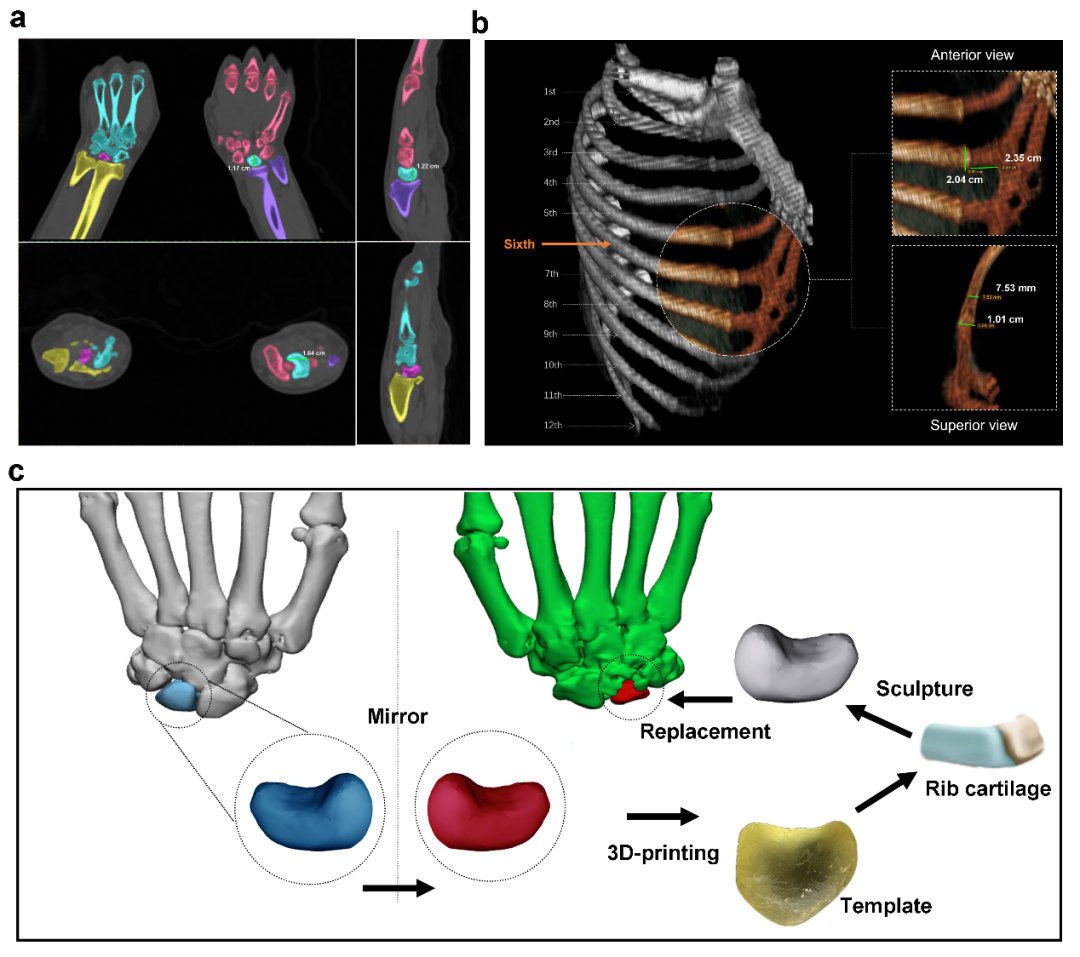 Based on preoperative CT images, the team carried out three-dimensional planning and accurately evaluated the morphology of necrotic lunate bones. The most suitable costal cartilage area for transplantation is found before surgery. The unhealthy lunate bone is mirror-flipped, and a prosthesis is made by 3D printing technology, which is used as a template to carve rib cartilage into the ideal lunar bone shape by hand.
The original necrotic bone is then replaced with the new one to achieve individualized and precise wrist joint function reconstruction.
A patient, Mr. Zhong, who had suffered from Kienböck disease for seven years, was treated using the new strategy. Three years after surgery, he showed significant pain relief, improvement in strength and wrist movement, and was able to return to normal working capacity.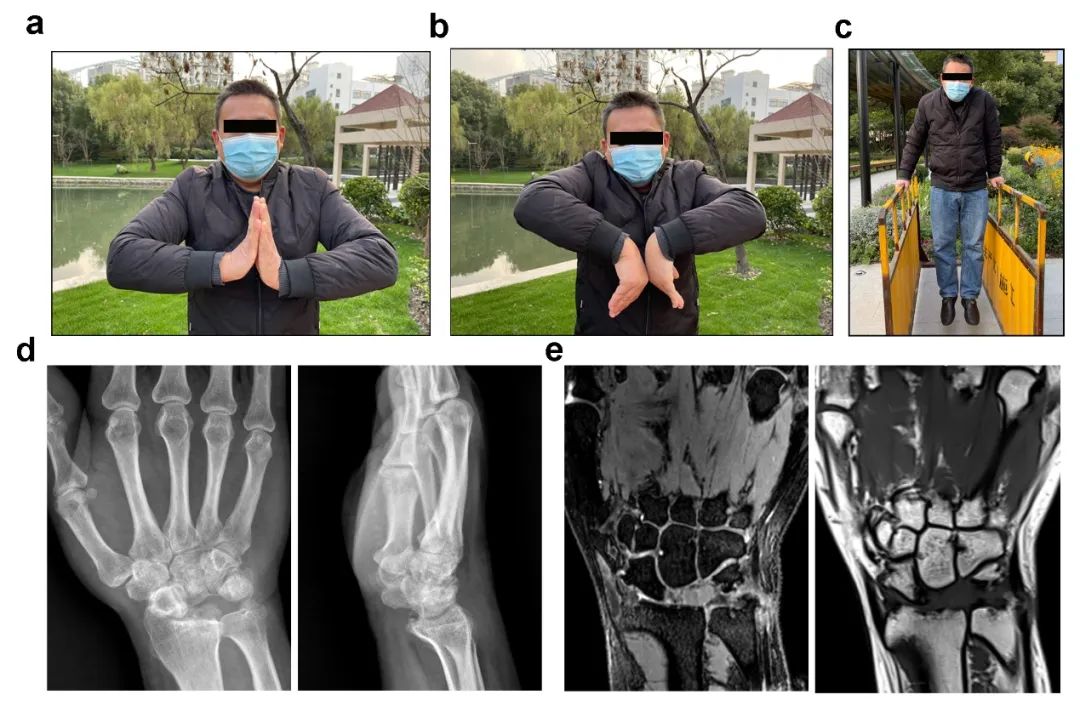 The 3D printing-assisted rib cartilage transplantation strategy provides a viable new treatment option for patients with severe Kienböck disease, allowing complex carpal bone structures to be reconstructed and helping patients achieve efficient rehabilitation of wrist joint function.
Come and let us know your thoughts on our Facebook, Twitter, and LinkedIn pages, and don't forget to sign up for our weekly additive manufacturing newsletter to get all the latest stories delivered right to your inbox.