Colorado State University (CSU) mechanical engineering professor Mostafa Yourdkhani has been honored with the National Science Foundation (NSF) Faculty Early Career Development Award for his groundbreaking work in 3D printing and curing of composite materials, specifically carbon fiber.
Yourdkhani's research program at CSU has focused on revolutionizing the manufacturing process for composites, which is currently expensive, slow, and energy-intensive.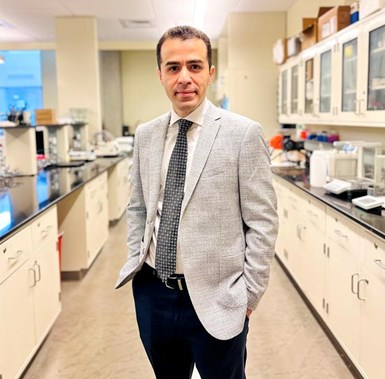 In collaboration with his team, Yourdkhani has developed innovative in-situ printing and curing techniques for carbon fiber-reinforced thermoset composites. The process involves printing the material on a heated surface, eliminating the need for molds and significantly reducing production time and energy consumption. This breakthrough has the potential to make a significant impact on the industry by enabling faster and more cost-effective production of carbon fiber composites.
The award, one of the most prestigious accolades from the foundation, recognizes early-career faculty who demonstrate exceptional potential in research and education. Over the next five years, Yourdkhani will utilize the grant to further advance his additive manufacturing research and develop hands-on activities to engage middle and high school students, particularly women and Hispanic/Latinx students, in STEM education.
Yourdkhani's Multifunctional Polymers and Composites Laboratory at CSU serves as a hub for students from various disciplines to participate in cutting-edge research. By involving students at different educational levels, from high school to Ph.D. candidates, Yourdkhani aims to foster diverse talents in the field of composites.
"I am excited to develop new courses and experiential activities to train the next generation of the composites workforce," said Yourdkhani.
"We welcome students from various backgrounds and disciplines, from engineering to chemistry to computer science, in our lab to explore new and exciting concepts that have the potential to make a meaningful impact on society and the environment."
The professor's commitment to creating a positive societal and environmental impact is reflected in his passion for exploring new concepts. His recent publication in ACS Applied Materials & Interfaces further demonstrates the advancements achieved through his research, offering valuable insights into the evolving world of composite materials.
Come and let us know your thoughts on our Facebook, Twitter, and LinkedIn pages, and don't forget to sign up for our weekly additive manufacturing newsletter to get all the latest stories delivered right to your inbox.