Dubai police have unveiled their newest high-tech security vehicle, the Ghiath Smart Patrol supertruck from luxury car manufacturer W Motors. According to local media reports, 30% of the vehicle's interior and exterior has been 3D printed.
Read on to know more about it.
SWAT Truck
The Ghiath Smart Patrol (SWAT edition) is a purpose-built vehicle with advanced features such as built-in weapons holders, smoke launchers, and tracking computers. The vehicle's rugged design is supported by a custom-developed, high-performance suspension system, making it capable of handling multi-terrain environments.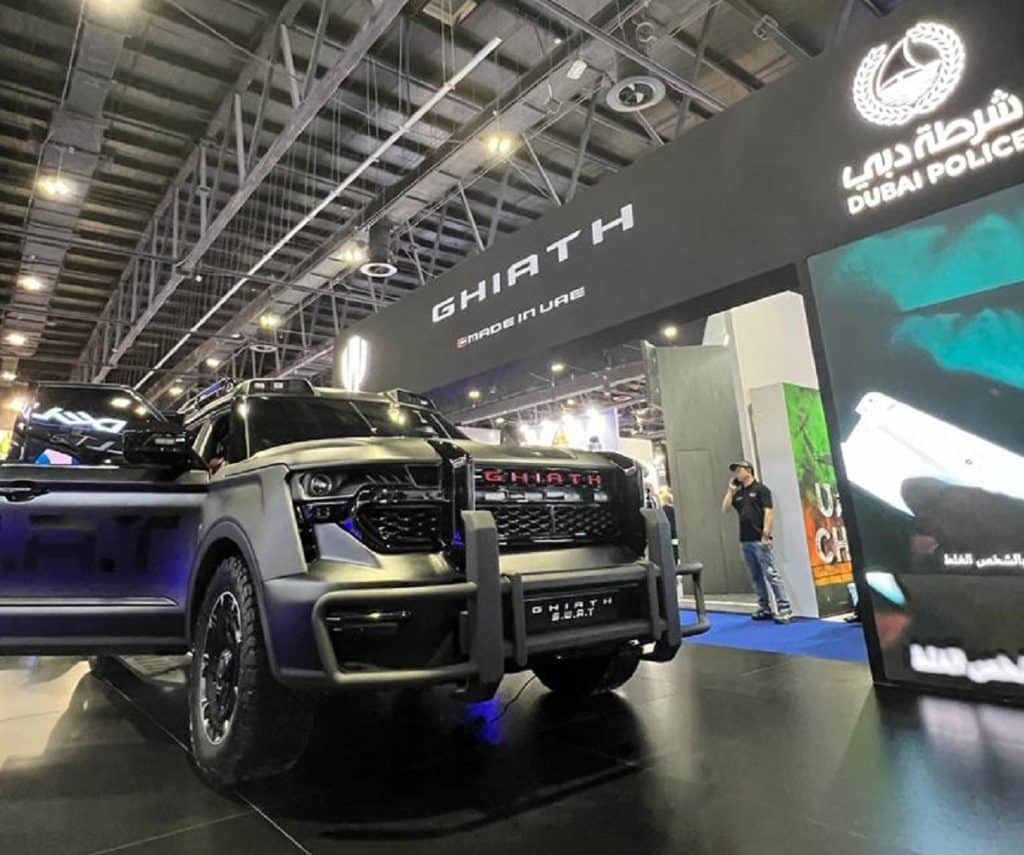 The SWAT vehicle also includes advanced technology capabilities designed to support mission safety, security, and success, such as military-grade infrared LED illumination systems and nine surveillance cameras with built-in number plate recognition capabilities. The interiors come equipped with facial recognition technology, driver-activated security cameras, GPS tracking, and four charging docks for police body cameras.
"We are pleased that the Ghiath patrol, with its new SWAT version has joined the Dubai Police fleet, which will enhance the tactical response capabilities of the Dubai Police security patrols," said Major General Abdullah Ali Al Ghaithi, Assistant Commander-in-Chief for Operations Affairs at Dubai Police.
"It is very important to provide the appropriate tools, including advanced vehicles, and to equip its cadres with the latest technologies to efficiently deal with any security event with greater speed and accuracy."
Luxury Cop Cars
The Ghiath Smart Patrol is part of Dubai Police's effort to achieve leadership among police agencies by providing the latest technologies and advanced equipment to enhance community safety and security. This vehicle is the second model of the Ghiath and was designed, developed, and manufactured in W Motors' own Dubai Silicon Oasis center, showcasing the luxury car manufacturer's commitment to accelerating the future of high-performance security vehicles in partnership with Dubai Police.
The name ''Ghiath'' was given by H.H. Sheikh Hamdan bin Mohammed Al Maktoum, Crown Prince of Dubai. The high-end vehicle will complement the already impressive roster of supercars in the Dubai police force's fleet, which includes vehicles from Aston Martin, Bugatti, Ferrari, Lamborghini, and McLaren.
Come and let us know your thoughts on our Facebook, Twitter, and LinkedIn pages, and don't forget to sign up for our weekly additive manufacturing newsletter to get all the latest stories delivered right to your inbox.