If you like water, then there is a strong chance that you use a faucet pretty regularly. But have you ever looked at your faucet (or "tap" as we call them in the UK) and thought it needed something a little extra?
Well, if the answer is "yes", then worry no more, as luxury bathroom designer DXV has got you covered with their new 3D printed range of taps, sorry…faucets…that provide the illusion of natural streams and magical waterfall effects.
Luxury Faucets
According to DXV, these fancy outlets feature a minimalist and stoic body design, with a hypnotic multi-layered water flow created by 19 staggered exit ports, seamlessly blending into a cylindrical base.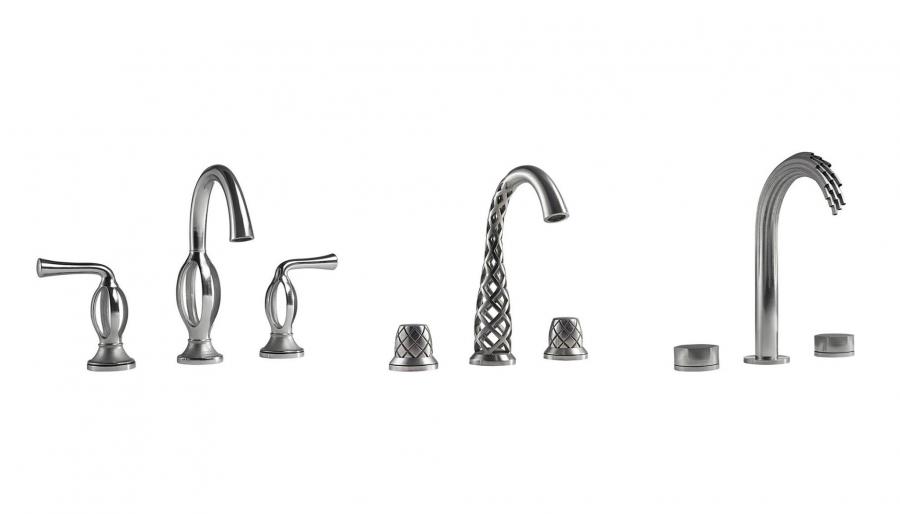 Featuring elegant brushed finishes and lead-free metals, these faucets also offer flexible installation sizes and work with standard ½-inch supply line fittings. They come with ceramic disc valve cartridges to regulate water flow and are certified by the California Energy Commission and WaterSense for water reduction engineering.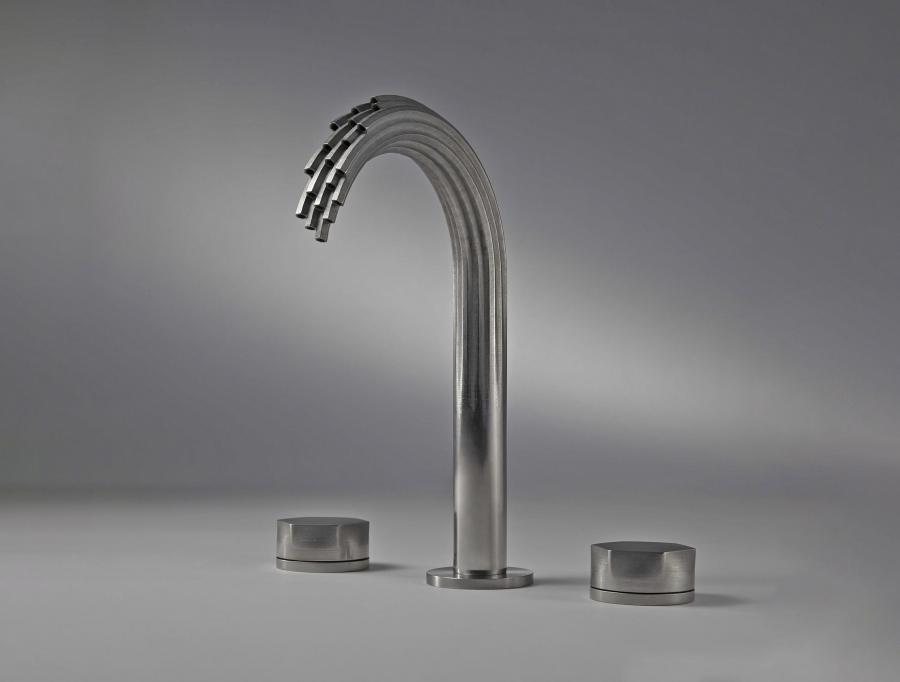 According to the DXV website, "choosing WaterSense certified bathroom faucets, toilets, and shower heads from DXV can help reduce overall water usage, for savings that matter for both the environment and your wallet".
Because when you spend 20 grand on a tap, obviously saving a few pennies on your water bill is going to be at the forefront of your thinking.
Yes, these glamorous faucets cost between $18-21k to purchase (depending on which model you want), and come with a limited lifetime warranty.
So if you're thinking of upgrading your bathroom and have very deep pockets, then head on over to the DXV website and order yourself some of these opulent plumbing solutions.
Come and let us know your thoughts on our Facebook, Twitter, and LinkedIn pages, and don't forget to sign up for our weekly additive manufacturing newsletter to get all the latest stories delivered right to your inbox.