The University of Maine, known for printing large boats with their mammoth polymer extrusion printer, has revealed a house printed entirely out of bio-based materials.
The single-storey house, dubbed BioHome3D was printed by the university's Advanced Structures and Composites Center (ASCC) and marks the first time that a house has been printed with 100% bio materials according to the center.
BioHome3D
The printed BioHome3D covers a floor area of 600 square feet, and is printed in four modules from multiple materials including wood fibers and bioresins.
You can see the assembled BioHome3D in the image below.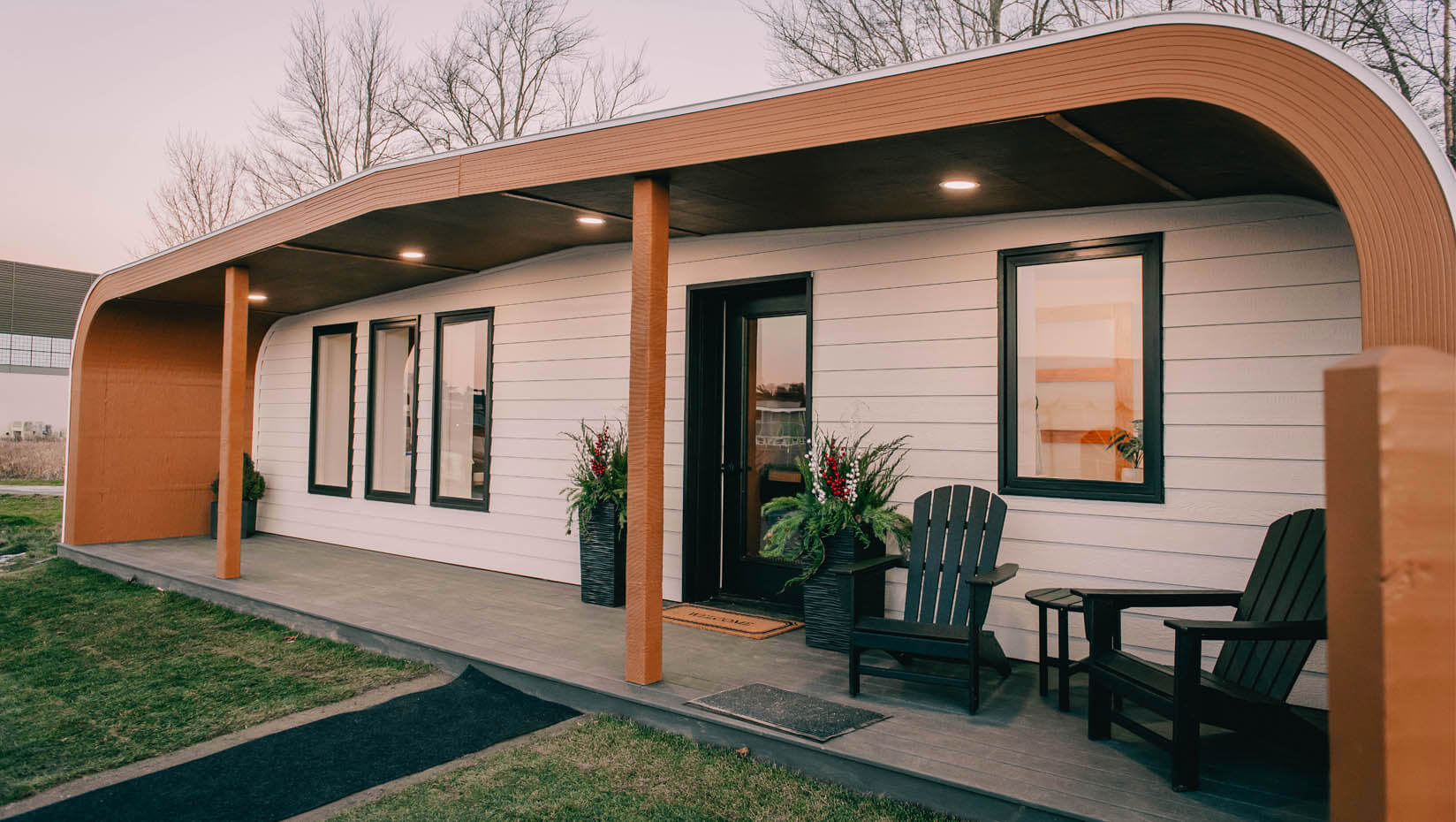 Currently situated outside of the ASCC, the BioHome3D was printed in four sections before being moved outside where it was assembled in just a few hours. The home was provided with electricity within two hours of assembly, requiring just one electrician for the work.
It features wood insulation, with tunable R-value parameters (the R-value being a metric of how well a material is thermally insulated), a printed roof, and even printed doors.
Local Wood
Wood fiber features heavily in the feedstock, because as we have covered in this previous article, Maine has an abundance of wood mills with plenty of waste material being generated. Utilizing locally sourced wood waste is not only sustainable, it reduces dependence on long-distance supply chains and benefits local economic development. The latter point is of particular importance, as Maine is facing a labor shortage.
"Our state is facing the perfect storm of a housing crisis and labor shortage, but the University of Maine is stepping up once again to show that we can address these serious challenges with trademark Maine ingenuity," said Janet Mills, governor of Maine.
"With its innovative BioHome3D, UMaine's Advanced Structures and Composites Center is thinking creatively about how we can tackle our housing shortage, strengthen our forest products industry, and deliver people a safe place to live so they can contribute to our economy."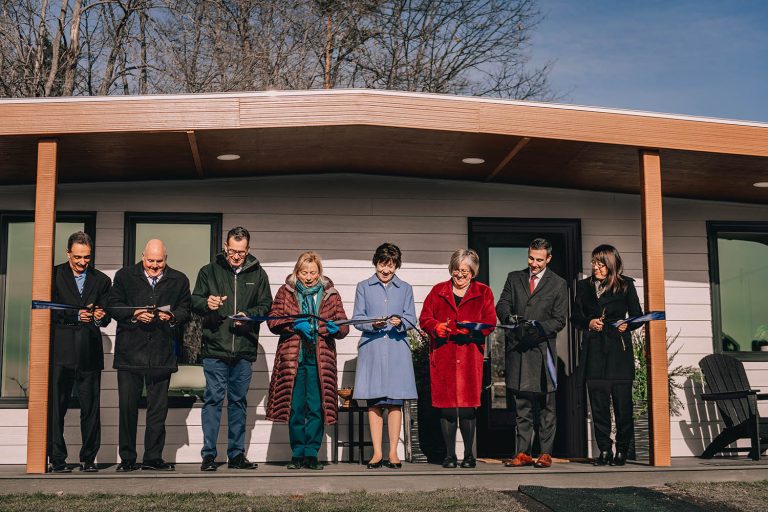 Regarding the housing crisis, the printed wood fiber home is being touted as a solution to those in need of low-income housing, with those needing such accommodation being a growing population in the city. The US is in need of 6 million affordable homes right now, and Maine in particular needs more than 20,000 and that number is growing each year, according to the Maine Affordable Housing Coalition. Also according to the coalition, almost 60% of low-income renters in the area spend more than half of their income on housing.
"We are finding solutions here at ASCC to the pressing problems that our world faces and that Maine faces, through research on transformative offshore wind technology, next-generation solutions for transportation infrastructure, advanced forest products and large-scale 3D printing, and of course, affordable housing," saidJoan Ferrini-Mundy, president of UMaine..
"The work that goes on in this lab absolutely exemplifies the work of a land grant institution — an institution that was started in order to help to solve the problems of, and further the economic advancement of, the state of Maine in partnership with the people of Maine."
The project is a collaboration between UMaine, Oak Ridge National Laboratory, MaineHousing and the Maine Technology Institute. It was funded by the U.S. Department of Energy's Hub and Spoke program.
The printed abode will spend the next few months at its current location outside the ASCC where it has been fitted with sensors measuring thermal, environmental and structural changes as it braves the cold Maine winter.