Industry MAGNUM
Hailing from Sweden, Industry is a company that has made major waves in the world of 3D printing. The new MAGNUM large scale pellet 3D printer enables you to print parts measuring 1500 x 1200 x 1200 mm.
A powerful E25 extruder manufactured to handle shredded material, granules or pellets. The MAGNUM handles nozzles between 2-8mm and has an average output between 1-8 kg / hour & a maximum output of 15 kg / hour.
MAGNUM offers powerful control features based on Bosch Rexroth MTX system control. It comes with a camera and mail/text module for external monitoring. A large touch screen display allows for easy setup and agile control.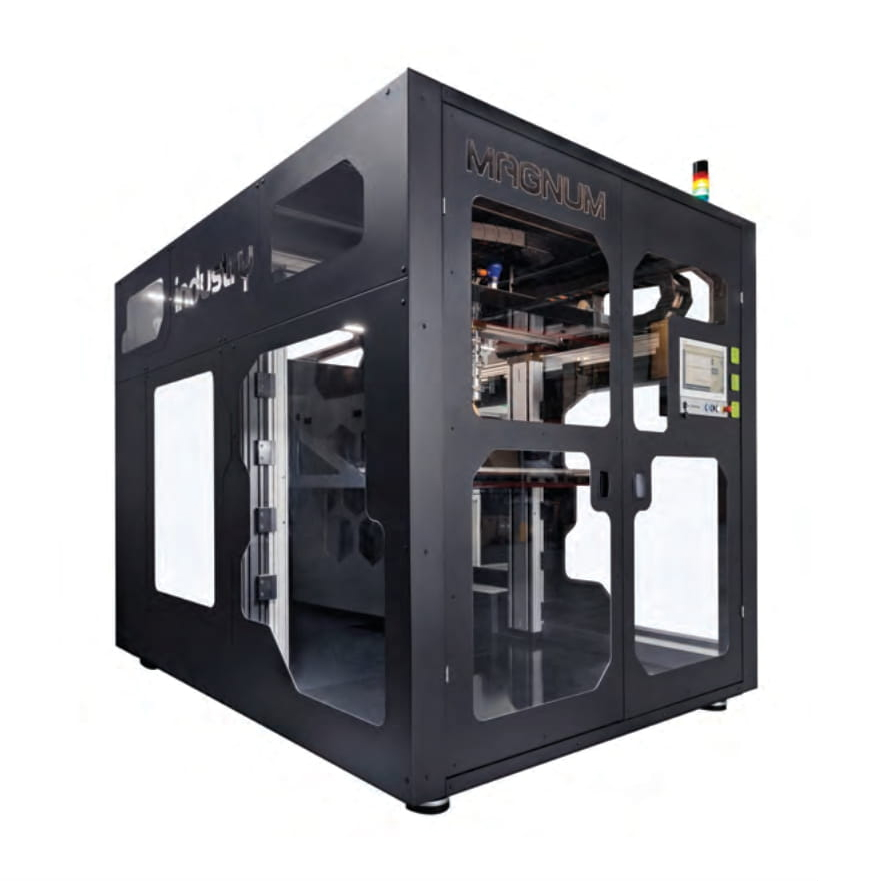 - Large scale pellet 3D printer
- XL build size: 1500 x 1200 x 1200 mm
- Granular extruder, which reduces material costs
- Fast build rate: up to 15 kg per hour
- Touch screen display
- High quality linear motion modules from Bosch Rexroth MTX
Mold Making, Production, Prototyping, Research and Development, Restoration