Curiteva, a technology company based in Huntsville, Alabama, has announced the limited commercial release of its Inspire Porous PEEK HAFUSE Cervical Interbody System. This is the world's first 3D printed, fully interconnected porous PEEK implant structure, using an internally developed Fused Filament Fabrication process.
The Inspire platform is manufactured using the Evonik VESTAKEEP i4 3DF PEEK high-performance polymer on a proprietary, patented 3D printer designed, programmed, and built by Curiteva. The technology has been cleared by the FDA and offers a bioactive surface for osseointegration, as well as a strong biomechanical structure with radiolucency.
Surgeons and medical professionals have praised the technology, citing its fully interconnected porosity, pore size distribution, and nano-surface architecture as key features. The technology has potential applications beyond spine and orthopedics, and Curiteva is committed to developing and investing in disruptive technologies.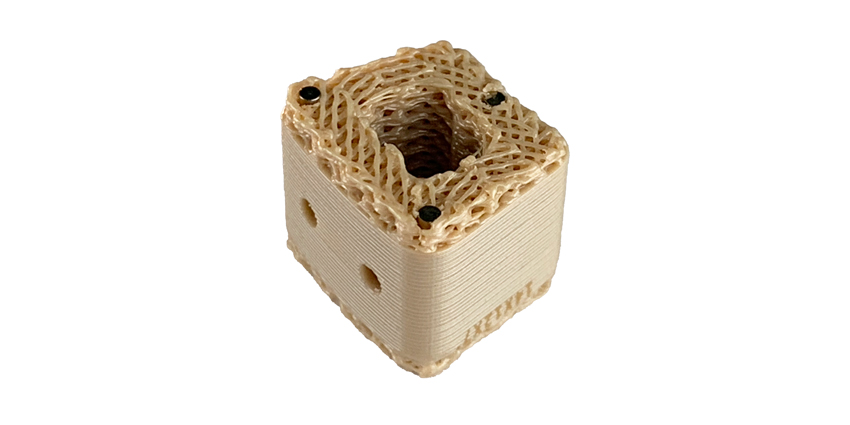 "This new technology further demonstrates Curiteva's commitment to developing and investing in disruptive technologies," said Todd Reith, Inventor and Vice President of Emerging Technology.
"Our unique architecture is the result of years of research and development in 3D printing. As this technology matures, with our internal expertise, we have already contemplated other applications outside of spine and orthopedics."
The company plans to fully launch the technology in the US later this year. Curiteva is a privately held technology and manufacturing company focused on advancing spine surgery and improving clinical outcomes.
Come and let us know your thoughts on our Facebook, Twitter, and LinkedIn pages, and don't forget to sign up for our weekly additive manufacturing newsletter to get all the latest stories delivered right to your inbox.