California-based sneaker manufacturer, Psudo, is redefining sustainable footwear production by balancing environmental goals with a domestic manufacturing model. Founded in 2020 by Michael Rich and his wife Kortney, Psudo focuses on minimizing waste while maintaining its Made in America status.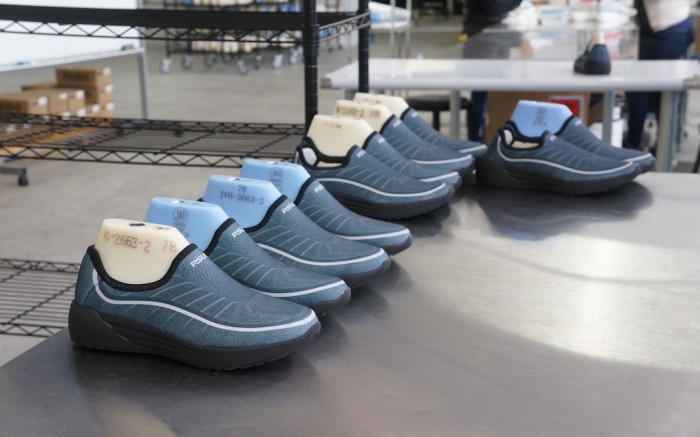 Following a successful $3 million seed funding round, the company has established a 5,000-sq.-ft factory in Vernon, California, employing 15 people and producing nearly 10,000 pairs of sneakers monthly.
Psudo's shoes are made from yarn derived from recycled water bottles, with each pair consisting of 75% recycled materials and 7.2 plastic bottles. The innovative 3D printed upper design reduces waste, as it eliminates the need to connect multiple fabrics.
Psudo sneakers are made from just three parts: a breathable, moisture-absorbing REPREVE upper, an anti-microbial insole, and a shock-absorbent outsole, as you can see in the image below. The laces are a singular part of the upper.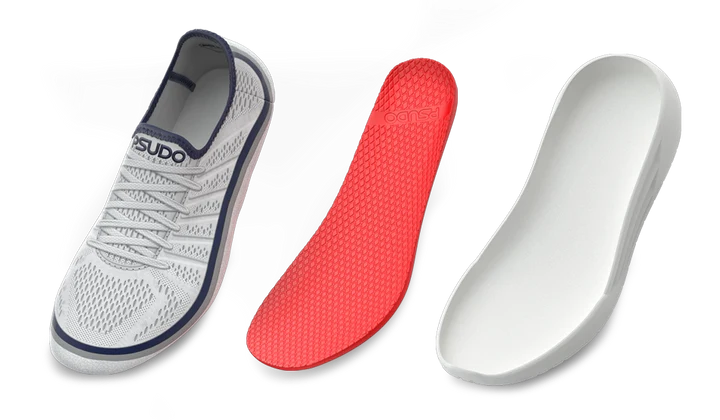 Producing in the US offers both sustainability and logistical advantages. By avoiding overseas shipping, Psudo can reduce packaging waste and carbon emissions. Shorter lead times and direct factory access enable better control over production and quicker response to market demand. Although domestic manufacturing comes with higher costs, the benefits of waste reduction and efficient production offset the expenses, according to the company.
Psudo initially launched as a direct-to-consumer brand but is now transitioning to wholesale, partnering with retailers like DSW, Nordstrom, and REI. The company is experiencing triple-digit growth this year, attributed to the opening of its California factory.
The company is currently collaborating with startup Blumaka, to develop a new sneaker composed of nearly 90% recycled content, set to launch in July.
To learn more about the company, or take a look at their wares, head on over to their website.
Come and let us know your thoughts on our Facebook, Twitter, and LinkedIn pages, and don't forget to sign up for our weekly additive manufacturing newsletter to get all the latest stories delivered right to your inbox.